We service the East Bank of Orleans and Jefferson Parish!
And love all types of pets!*

Homeward Bound Services, LLC

is dedicated to giving you peace of mind for anything pet-related. It's

our

business to care for your home and pets when you're away, taking care of

your

business.

So don't be bound by guilt when you're away. Homeward Bound Services, LLC is more than just services for your pets. We help strengthen your bond with them! We know your pet is your best friend and child rolled into one. Therefore, we know that you only want what's best for them. Once you've tried us, you'll agree that you've found it.

Our first priority is our clients and their human companions. We do what's best for both parties and offer a variety of services to ensure health, love and peace with everyone. In fact, our most common compliment is how calm and relaxed our clients are after seeing us- both two-legged and four!

We also care about our local community since we also live here!

​

Homeward Bound Services, LLC

regularly donates services to local charities and special events. We specialize in shelter animals and volunteer at local shelters regularly. We only provide shelter or rescue dogs as potential candidates for all pet matchmaking services. After seeing the same pets coming back to the shelters, May realized where she could make the biggest impact with the smallest footprint. Therefore, we only use biodegradable dog bags and serve only organic treats with simple ingredients. These are only a few of the reasons why our clients know they are getting the best service in town.

In fact,

May is the only animal specialist offering such comprehensive list of services!

Our services include, but not limited to:

Classes- Group and Private
Dog Baths and Nail Clippings (add-ons only)
Dog Boarding and Walks
House Sitting
Online Retail Store
Pet and House Sitting
Pet Matchmaking
​Pet Taxi Services
Special Events (Anniversaries, Bark-Mitzvah, Birthdays, Weddings, etc.)
And more!

Please visit our

Services page

for a breakdown of information for each services.

​

*except snakes and spiders. Because we're not fond of feeding times.

​


Some Homeward Bound clients having some fun in 2015!



​"Since using Homeward Bound Services, I've never had to worry about my little darlings or my home whenever I'm out of town. Best service and I recommend them to everyone!" Jane S., New Orleans



Homeward Bound Services, LLC

has a worry-free guarantee for our services:

Business is licensed, insured and bonded.
​All employees are pet first-aid and CPR certified.
Webcam/Skype sessions available for most of our services!
Free initial consultation at your home to discuss your specific pet care needs.

​***Please note that all animals must be be insect-free, heart worm negative and generally healthy to use our services.**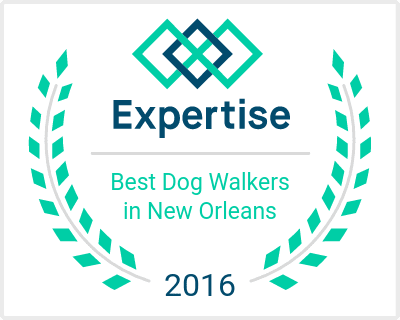 Contact 504-408-1427 (1HBS) or mail@homewardboundservices.com today!